Complex Property Division in California
Helping You Understand and Navigate California Divorce Laws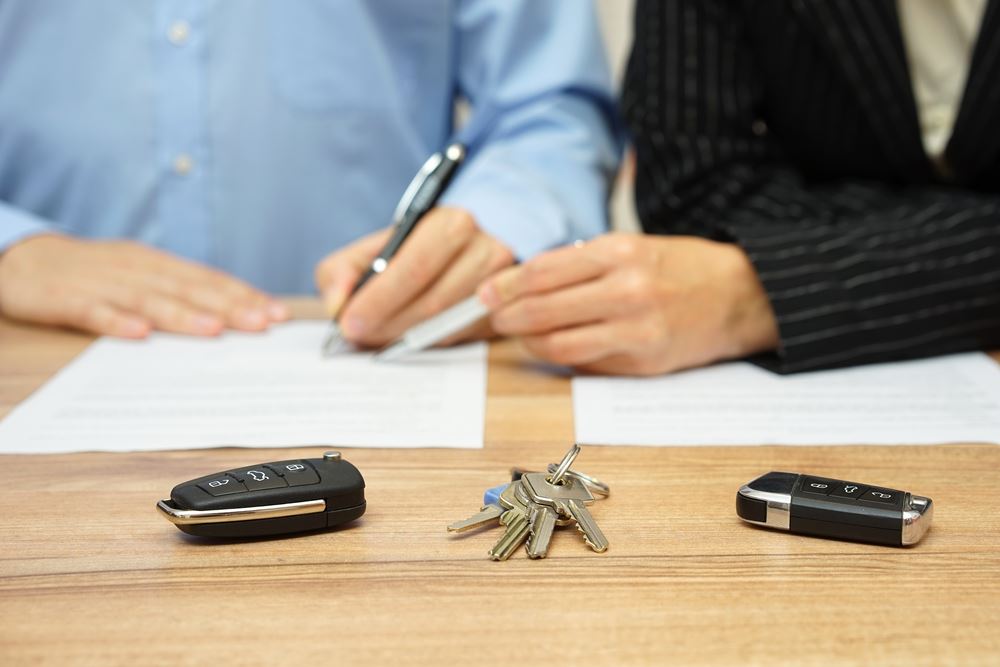 While issues such as child custody and visitation may be the most emotional components of a divorce action, complex property division is often one of the most complicated and contentious.
How Is Property Divided in a Divorce in California?
California divorce laws have established it as a community property state, not an equitable distribution state. This means that any assets or property gained during the course of a marriage belong equally to both spouses and, therefore, the property must be equally divided between the two spouse by the court in a divorce.
At Family Law San Diego in San Diego, CA, we believe that careful research and aggressive negotiation are the key components to making sure assets are divided fairly among the parties.
If you have questions about California divorce laws and complex property division, contact us online or by calling (619) 577-4900.
CA Property Settlement Agreements
In California, a property settlement agreement is a written contract between two separating spouses that outlines which spouse gets what marital property in the divorce or separation. The focus is division of property, but alimony, child support, and custody can sometimes be addressed in a property settlement agreement.
Using the "mandatory California approach of community property," our legal team can help you reach a fair property settlement and help you determine what can be deemed community property, as well as argue what should or should not be considered separate property. We also have a keen eye to making sure the correct valuations are used and the tax implications of certain assets are factored in when considering your wealth.
If you're facing a divorce that involves complex property division issues, contact our office today to speak with one of our experienced divorce lawyers. Our role is to make sure you know all of your options, so you can make confident and well-informed decisions. We offer free consultations.
Our firm can help you try and achieve a fair property settlement agreement in a complex case, addressing matters such as:
Investment portfolios
Retirement accounts. including 401ks and IRAs
Real estate holdings: marital homes, vacation homes, investment properties
Stock options, related employment positions, business interests
Unique personal assets, such as jewelry, artwork, cars
Procuring the Proper Valuation & Distribution of Assets
Often in high net worth divorces, determining the actual value of your assets requires formal appraisals and valuations done by qualified experts. We work with respected professionals across all industries, including business valuation experts and real estate appraisers.
We also consult with accountants who can help us properly determine the tax implications that come with the division of certain assets, such as retirement accounts, investment portfolios, selling a portion of a family business, as well as stock options.
Our attorneys are also experienced when it comes to debt allocation as a component of any divorce agreement. We will be at your side, helping you sort through every asset and option. We also offer a wide variety of models when it comes to trying to negotiate these issues, including mediation and collaborative law, which are often more open, amicable, and cost-effective solutions.
How Is Debt Divided in a Divorce?
Debt is a staple for many families. Mortgages, car payments, student loans, credit cards, medical debt, and many other forms of debt linger in the finances of most American households. But what happens to these debts when a couple divorces? Like marital property, marital debt is considered community property, and is subject to division. Unfortunately, dividing debt may not be as straightforward.
Community vs. Separate Debts
Community debts are debts acquired during the marriage. These include debts that were accrued during the marriage by one spouse, such as credit card debt or a tax obligation. Separate debts are debts that are incurred by one spouse before the marriage or after the separation of the couple. These debts belong solely to the spouse that incurred them, and the other spouse will not be responsible for them. Separate debts are not subject to division under California law.
Date of Separation
In California, the date of separation is critical for determining the division of debts. The debts incurred by each spouse are considered separate property after the couple has separated. This means that only the spouse who caused the debt will be responsible for it. It can be difficult to determine the date of separation, however, since it isn't always easy to prove the legal terms of separation have been met.
Under California law, separation is determined by:
Physical separation. The spouses must be living apart from each other. It is likely that one spouse will have moved out of the shared home, but it is also possible that the court may decide the spouses are separated when they are sleeping apart from each other.
Intent to end the marriage. The spouses must prove that the separation was made with the intent to permanently end the marriage, and is not a trial separation.
Proving the date of separation can be difficult, but an experienced divorce lawyer can help you document the necessary evidence to help you demonstrate the separation. Doing so is important, especially if your spouse went on to accrue considerable debt after you were separated. If you cannot prove separation, you may also be responsible for the debt.
How a House is Divided in Divorce
It is likely that a mortgage is the largest debt that a couple will need to divide, and it can be one of the more difficult debts to divide. The simplest scenario occurs when a couple uses marital funds to purchase a home, and are both equally responsible for the debt. Typically, in a case like this, the court may order the home to be sold, and the proceeds to be equally divided between the spouses. The court may also order one spouse to buy out the other, making one spouse solely responsible for the home and the mortgage.
In cases that mix shared and separate property, it is less clear-cut. If one spouse purchased a home before the marriage, and the other contributed to the mortgage or contributed to improvements on the property, both spouses will have interest in the house. The court may order the spouse who purchased the home to reimburse the contributing spouse for the contributions they have made.
Contact Our Divorce Firm in San Diego, CA
We are here to protect what you have earned, to make sure it is divided fairly and to ensure you and your family are provided for in the future.
If you have questions and wish to schedule a consultation with one of our lawyers, contact our law firm by dialing (619) 577-4900 or by contacting us online. Our primary law office is in La Mesa, California, near the San Diego State University College area. We also have a satellite office in La Jolla available by appointment only. LEADERS IN FAMILY LAW
REASONS TO WORK WITH Family Law San Diego
Comprehensive

As skilled litigators, mediators, and negotiators, our firm is prepared to handle any type of family law case.

Collaborative

Working together, we pull from our unique backgrounds and resources to achieve the best results possible.

Innovative

We create tailor-made solutions to fit the unique needs of every client and help them move forward favorably.

Dedicated

We are committed to serving a diverse clientele, all the while protecting the interests and fulfilling the needs of clients.
I would absolutely recommend this firm! - Gerilyn H.

It was a joy to work with him and the entire firm! - Nina F.

We were successful, despite the opposing party's contention. Thank you again to Garrison Kleuck and his entire team. - Jennifer B.

I appreciate all the hard work everyone demonstrated during my legal issue, first and foremost Garrison! - Jean M.

It feels good to have you on our side. - Kevin