Spousal Support Lawyers in San Diego
Helping to Navigate Spousal Support Agreements in San Diego
In California, spousal support (sometimes called alimony) is awarded in certain situations, usually when one spouse has supported the other throughout the marriage. If you are a resident of San Diego County, are getting a divorce, and want to know how much spousal support you will receive or be required to pay, then our San Diego spousal support attorneys can help!
Contact us online or call (619) 577-4900 today to discuss your options with a spousal support lawyer in San Diego.
Is Spousal Support Mandatory in California?
N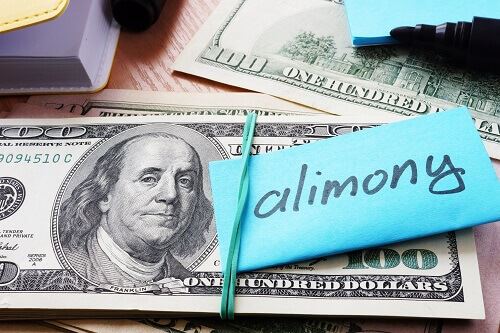 o, spousal support is not mandatory for all divorces in California; however, it is awarded in cases where one spouse was supported by a higher-earning spouse during the marriage, which is common. Alimony is awarded on the understanding that the supported party will make a good faith effort to support themselves.
who Qualifies for Alimony in California?
In California, alimony / spousal support is generally awarded to the lower-earning spouse who was supported by the higher-earning spouse during the course of the marriage. Generally, spousal support is paid for half the length of the marriage if it was less than 10 years. For longer marriages, the court does not set a duration for spousal support.
How Is Spousal Support Calculated in CA?
When deciding if alimony should be awarded in a divorce, courts consider as many as 10 factors that affect the decision, including the ones listed below:
Length of the marriage
Age and health of the parties
Standard of living during the marriage
Whether the party was out of the workforce for any domestic reason
Consult a San Diego spousal support attorney if you want to ensure that you pay or receive a fair amount of spousal support in San Diego County.
How Long Does Alimony Last in California?
It depends on the length of the marriage. If you were married for fewer than 10 years, then alimony is generally paid for up to half the length of the marriage (so 10 years or fewer). Long-term marriages do not have a set rule for the amount of spousal support.
The amount of "permanent" spousal support for a long-term marriage is either agreed upon between the two parties in an amicable split, or it is decided by a judge in a contested case. In either case, it is in your best interests to have a spousal support attorney on your side.
Speak with a San Diego Alimony Attorney
Family Law San Diego can help you understand how much spousal support you may be able to receive in San Diego County, or how much spousal support you may have to pay if you are the supporting spouse. Get in touch today to find out how our San Diego spousal support lawyers can help!
Call (619) 577-4900 today or fill out our online contact form to speak with a spousal support attorney near you! LEADERS IN FAMILY LAW
REASONS TO WORK WITH Family Law San Diego
Comprehensive

As skilled litigators, mediators, and negotiators, our firm is prepared to handle any type of family law case.

Collaborative

Working together, we pull from our unique backgrounds and resources to achieve the best results possible.

Innovative

We create tailor-made solutions to fit the unique needs of every client and help them move forward favorably.

Dedicated

We are committed to serving a diverse clientele, all the while protecting the interests and fulfilling the needs of clients.
I would absolutely recommend this firm! - Gerilyn H.

It was a joy to work with him and the entire firm! - Nina F.

We were successful, despite the opposing party's contention. Thank you again to Garrison Kleuck and his entire team. - Jennifer B.

I appreciate all the hard work everyone demonstrated during my legal issue, first and foremost Garrison! - Jean M.

It feels good to have you on our side. - Kevin