Divorce Attorneys in San Diego, CA
File for Divorce in San Diego, CA
Divorce can be one of the most difficult things a person can ever experience — but at Family Law San Diego, our divorce attorneys in San Diego are determined to help you decrease the stresses involved. We do this by taking care of nearly everything for you and by guiding you step-by-step through the divorce process in San Diego County.
On This Page:
Contact us today to schedule a free consultation. Let us help you decide which model best suits your needs for your divorce in San Diego by calling (619) 577-4900.
Your Divorce. Your Choices.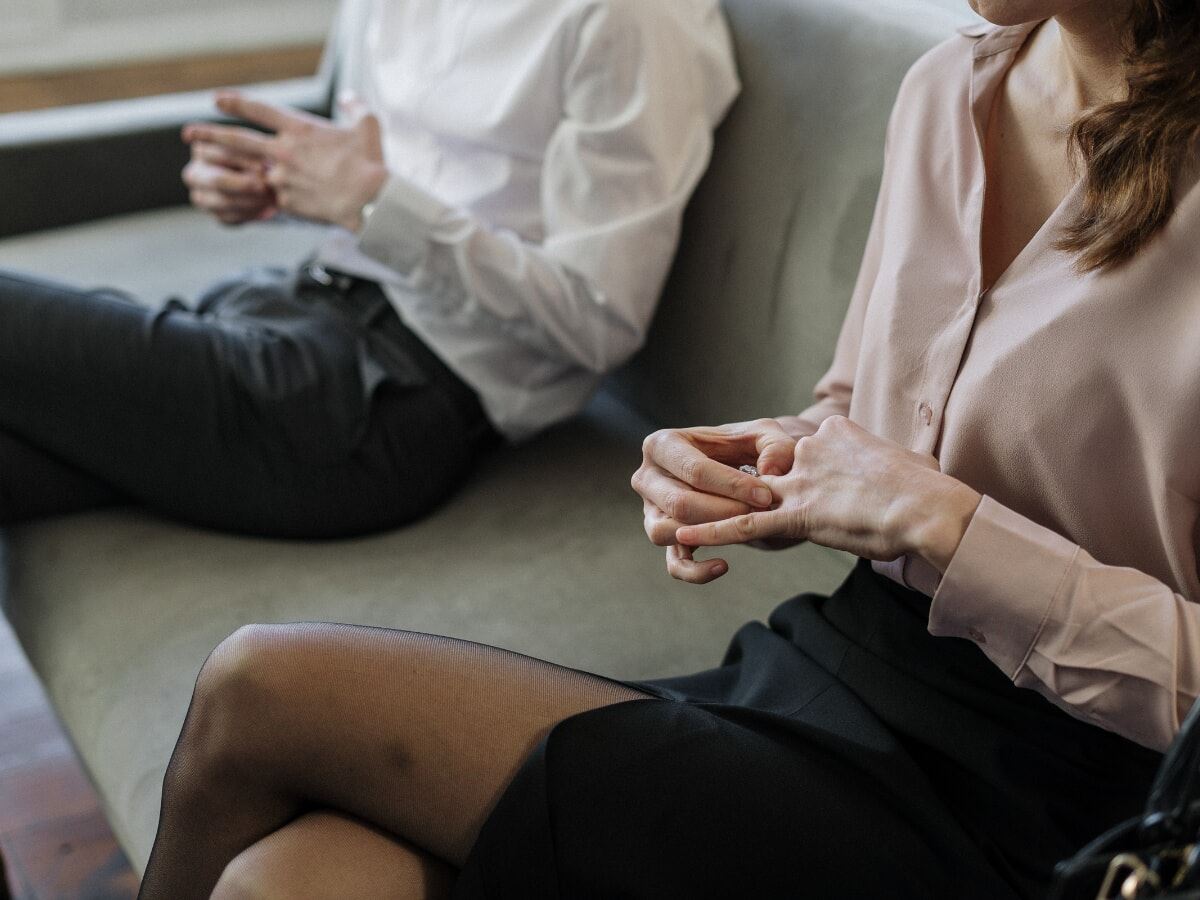 Should you choose to be our client, you will have a great deal of divorce options available for you to choose from. If you choose divorce litigation, then a Board-Certified Family Law Specialist, Family Law San Diego, can represent you in San Diego divorce court.
You may also choose divorce mediation and receive the guidance of a credentialed mediator. You may choose collaborative or cooperative divorce, or even unbundling – a la carte services that help you get just what you need at a cost-effective price.
The approach you take will depend on the issues your San Diego divorce involves. Whether you face issues of complex property division, child custody, child support or spousal support (alimony), our San Diego divorce attorneys can help.
Gray Divorce in San Diego County
Divorce is never easy, but it can be especially difficult and complicated after a long-term marriage, a phenomenon commonly known as "grey divorce" or "gray divorce." As someone facing divorce after a long marriage, you need the advocacy of a caring team who can support you through the process and protect your assets and rights.
"Gray Divorce" After a Long Marriage
When long-term marriages end in divorce, the property division process is more complicated since the marital assets are often far larger and more complex. This can include:
Property acquired during the marriage
Shared marital debts
Retirement accounts
Joint investment accounts
Joint business ventures
If you are looking to get a divorce in your later years after a long marriage, then our seasoned legal team can help. Let us be your guides and advocates in a gray divorce.
---
Common Questions About Filing for Divorce in San Diego
How Do I Get a Divorce in San Diego?
Meet California's residency requirements for divorce
Obtain a divorce packet from the San Diego Superior Court
Complete the required paperwork
File your divorce papers with the San Diego Superior Court
Serve the divorce papers to your spouse
Go through the discovery process
Obtain temporary orders from a judge
Create a divorce agreement through mediation or collaborative law, or go to court for a litigated divorce
Obtain a final divorce decree and orders from a judge
Where do I File for Divorce in San Diego? Where Is the San Diego Divorce Court?
In San Diego, you file for divorce at your local San Diego Superior Court location. There are four family courts in San Diego County:
Central Courthouse
1100 Union Street
San Diego, CA 92101
Fourth Floor
East County Regional Center
250 East Main St.
El Cajon, CA 92020
First floor, east side of building
North County Regional Center
325 South Melrose
Vista, CA 92081
First floor, south side of building
South County Regional Center
500 3rd Ave.
Chula Vista, CA 91910
Third floor
How Much Does it Cost to File for Divorce in San Diego?
The court filing fee is $435 to file a divorce petition or to respond. The attorney fees can vary depending on your specific situation. To get a accurate figure as to the potential cost, timeline, and the logistics about how to navigate the divorce process, we recommend that you reach out to a San Diego divorce lawyer at our firm.
No two divorce cases are the same and each can include a variety of expenses, including:
Attorney fees

Court fees

Child support

Alimony/spousal support
Consult a divorce lawyer in San Diego today to explain your situation and get feedback about what a divorce would mean for you financially.
How Do I Know When My Divorce Is Final?
A divorce becomes final after the judge signs the "Judgment for Dissolution of Marriage" and it is entered into the court record by the clerk. The timeline for a divorce in San Diego is different for each case, so if you're curious how long it will take for your divorce to become final, then consult an attorney for some professional insight.
---
Avoid Common Divorce Myths – Talk With a Divorce Attorney
When you are considering a divorce in San Diego, then you may hear advice from nearly everyone. Suddenly family, friends and neighbors all have opinions. They share their fears and their suggestions, often whether these things are welcome or not.
One problem is that many of the things you will hear are myths and misconceptions. You might hear that a premarital agreement is always enforceable or that all family law issues need to be litigated before a judge.
The only way to get real answers that apply directly to your situation is to talk to an experienced San Diego divorce lawyer about your options. At Family Law San Diego, we offer free consultations with potential clients to combat these myths and to render sound advice that they can use to feel better about working toward a new future.
Schedule a consultation today by calling our divorce attorneys in San Diego at (619) 577-4900 or complete our convenient online contact form.
Our primary law office is in La Mesa, California, near the San Diego State University College area. We also have a satellite office in La Jolla available by appointment only. LEADERS IN FAMILY LAW
REASONS TO WORK WITH Family Law San Diego
Comprehensive

As skilled litigators, mediators, and negotiators, our firm is prepared to handle any type of family law case.

Collaborative

Working together, we pull from our unique backgrounds and resources to achieve the best results possible.

Innovative

We create tailor-made solutions to fit the unique needs of every client and help them move forward favorably.

Dedicated

We are committed to serving a diverse clientele, all the while protecting the interests and fulfilling the needs of clients.
I would absolutely recommend this firm! - Gerilyn H.

It was a joy to work with him and the entire firm! - Nina F.

We were successful, despite the opposing party's contention. Thank you again to Garrison Kleuck and his entire team. - Jennifer B.

I appreciate all the hard work everyone demonstrated during my legal issue, first and foremost Garrison! - Jean M.

It feels good to have you on our side. - Kevin