San Diego Alternative Dispute Resolution Lawyers
Helping Couples Achieve Smooth Dissolutions Outside of Court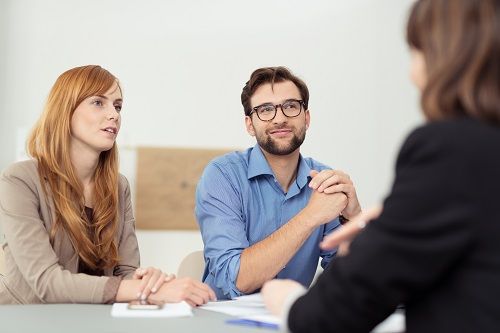 What many people do not realize is that family law is not always about the courtroom. In fact, more than any other area of practice, family law gives "petitioners" and "respondents" multiple options for handling their disputes outside of court with less costly (but no less official) results.
These courtroom alternatives include:
Alternative Dispute Resolution
Cooperative Divorce
The attorneys at our firm are fierce and effective litigators-but unlike other litigators, that does not mean we want to exhibit our skills in every case we handle. We are known as a law and mediation firm, after all. Leading by example, Attorney Garrison Klueck has invested hundreds of hours into mediation and alternative dispute resolution training. Other members of our firm have done the same.
Mediation
Mediation employs an objective party (the mediator) to facilitate a solution to a legal issue between two parties. The mediator takes no sides, but simply points out and addresses where there is disagreement between two parties. With a mediator, any two people (spouses, family members, children) can identify their contentions and work them out with the help of an objective observer.
There are a few different mediation formats:
3-person mediation: includes spouses and mediator
3-person plus variation: includes spouses and mediator, with attorneys on standby
4-person mediation: team meeting between attorney, a mental health or financial professional, and spouses
5-person mediation: spouses, their attorneys, and a mediator
Collaborative Divorce
Collaborative divorce is a legal divorce process that takes place entirely outside of the courtroom. Here's how it is structured: each spouse and their attorneys will meet with each other, employing the help of a financial planning specialist, children's needs specialist, and a mental health professional. As a team, they will work out an agreement between both parties.
Prior to beginning, each spouse will sign a document stating that if they cannot reach an agreement, they must hire new attorneys and take their case to court. This arrangement keeps them accountable to each other while motivating both spouses to come up with a suitable solution.
Cooperative Divorce
This is perhaps the most relaxed and flexible of all out-of-court resolutions. In a cooperative divorce, both spouses will gather with their "team," including attorneys, a child psychologist (if necessary), and other experts. However, unlike collaborative divorce, they are free to retain the same lawyers if they pursue litigation. There is no formal requirement for them to meet together as a team, either.
This approach is perhaps the fastest and least expensive form of alternative dispute resolution. For couples who wish to part amicably and possess few contested assets, this may be the best legal option. Couples who go through cooperative or collaborative divorce often notice that it is far less costly to them and their children on an emotional level, leaving the family in better shape as they begin new lives.
Why We Believe in Alternative Dispute Resolution
These measures appeal to us as lawyers and as people because they offer effective solutions for our clients without the pain or emotional trauma of hostile, contested litigation. They also align to our firm's approach - much like these resolutions are collaborative, our attorneys employ a collaborative approach to our cases.
We work together as a firm, pooling together our specific experiences in order to provide the best outcomes for our clients. In the end, that is the most powerful advantage to alternative dispute resolutions.
Call (619) 577-4900 today to speak with our San Diego family law attorneys about your case in a free one-hour consultation. We offer decades of experience, board-certified expertise, and a genuine desire to help you resolve your family's situation. LEADERS IN FAMILY LAW
REASONS TO WORK WITH KLUECK & HOPPES, APC
Comprehensive

As skilled litigators, mediators, and negotiators, our firm is prepared to handle any type of family law case.

Collaborative

Working together, we pull from our unique backgrounds and resources to achieve the best results possible.

Innovative

We create tailor-made solutions to fit the unique needs of every client and help them move forward favorably.

Dedicated

We are committed to serving a diverse clientele, all the while protecting the interests and fulfilling the needs of clients.
She gave me my life back.
⭐⭐⭐⭐⭐ - Lynne T.

We were successful, despite the opposing party's contention. Thank you again to Garrison Kleuck and his entire team.
⭐⭐⭐⭐⭐ - Jennifer B.

I appreciate all the hard work everyone demonstrated during my legal issue, first and foremost Garrison
⭐⭐⭐⭐⭐ - Jean M.

If something arises in the future that requires me to retain another lawyer in family court, this will be the firm I go with again
⭐⭐⭐⭐⭐ - Aaron F.

Just a great experience during a very difficult time
⭐⭐⭐⭐⭐ - Jason C.