San Diego Adoption Lawyers
Here to Help You Welcome a Child Into Your Family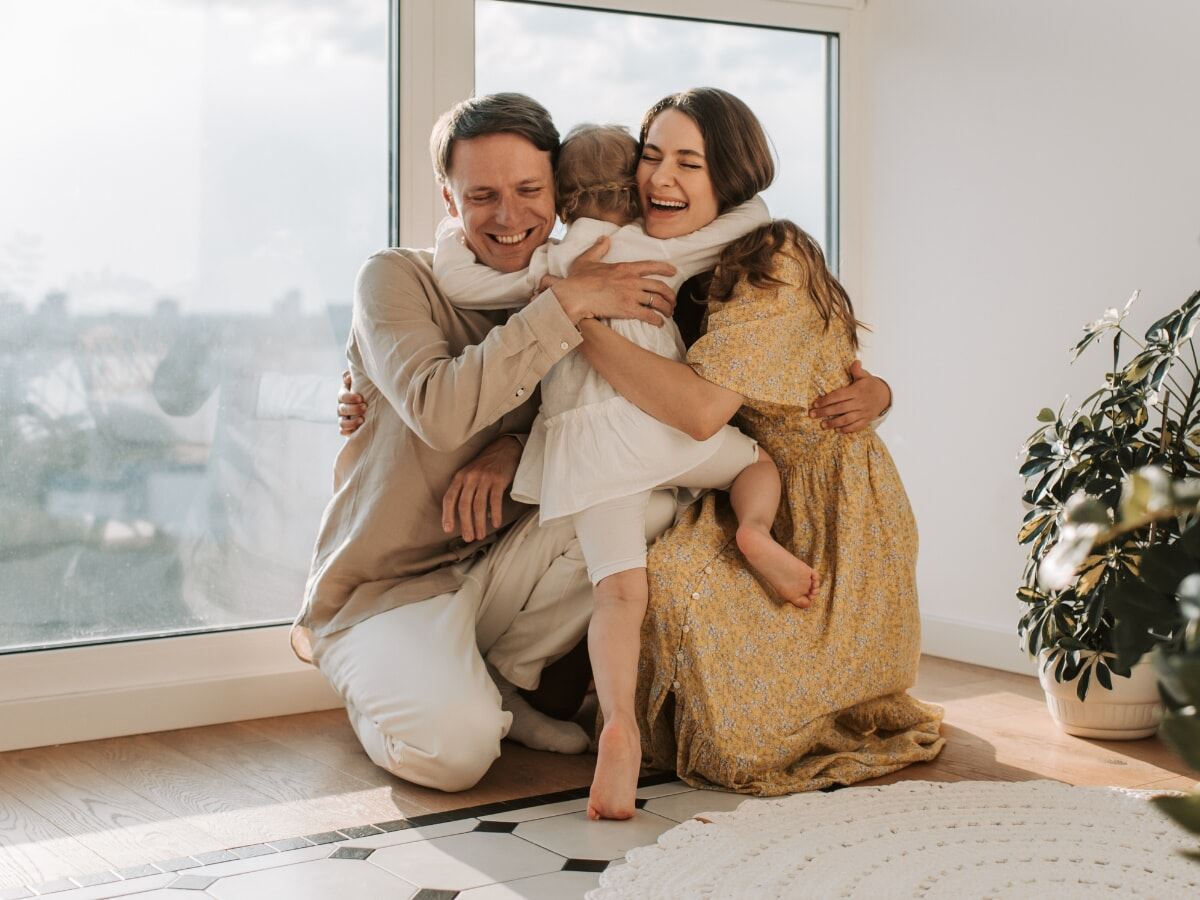 Adoption is a legal process by which a legal adult, other than one of the biological parents of the minor child, becomes legally responsible for that minor child. There are essentially two types of adoption: step-parent adoptions and third-party adoptions (such as when grandparents adopt their grandchildren).
Both types of adoptions can be either "contested" or "uncontested." Contested adoptions occur when the biological parent, or other relative(s), object through legal process to the adoption being granted by the court. An uncontested adoption occurs when there is no opposition to the adoption, either by the biological parent or from anyone else.
Professional Legal Guidance for Your Adoption Case
At Family Law San Diego, we handle every type of adoption situation with an eye towards creating strong family relationships. If you have questions about the adoption process, we encourage you to contact us online, or call our office located in La Mesa, California to schedule a free consultation with one of our experienced adoption attorneys in San Diego.
Call (619) 577-4900 today to know all of your options and how you can do what is best for your family quickly, effectively, and smoothly.
Step-Parent Adoptions in San Diego
Step-parent adoptions happen when the parent who has custody of the child remarries. Sometimes the biological parent is deceased and the motivation of the adoption is to ensure that the child has two parents to love and care for the child. More often, the motivation is to have the custodial parent's new spouse, who is most likely living in the residence with the child, become legally responsible for the child with whom the new spouse lives on a day-to-day basis.
The biological parent often cooperates with this process because, once the cohabitant of the custodial parent adopts the child, the "new dad" or "new mom" is responsible for the child in all ways, including financially. The biological parent no longer is required to pay ongoing child support as long as there are not any arrears that are still owed.
Adoption Procedures in California
We will assist your blended family and guide you through the entire process. Adoption can often trigger certain issues, such as how grandparents' rights may be affected, and our firm will help you plan for all of these circumstances. Our adoption attorneys in San Diego possess advanced degrees in family counseling, so we can help you navigate these issues on both a legal and emotional level.
Additionally, an adoption proceeding takes place in juvenile court, which means it is also equally important to hire a lawyer who is familiar with juvenile court rules and procedures.
Our attorneys are not only familiar with the paperwork and procedures - we also relish the opportunity to help families formalize adoption arrangements because we know the court sees an adoption as an act of optimism. These are often the happiest days on the calendar for the court, and we believe our job is to help families move through this process smoothly and successfully.
Contact Our Family Law San DiegoFirm
If you have questions and wish to schedule a free consultation with one of our San Diego adoption lawyers, contact our family law firm at (619) 577-4900 or by completing our online contact form.
Family Law San Diego'sprimary law office is in La Mesa, California, near the San Diego State University College area. We also have a satellite office in La Jolla. LEADERS IN FAMILY LAW
REASONS TO WORK WITH Family Law San Diego
Comprehensive

As skilled litigators, mediators, and negotiators, our firm is prepared to handle any type of family law case.

Collaborative

Working together, we pull from our unique backgrounds and resources to achieve the best results possible.

Innovative

We create tailor-made solutions to fit the unique needs of every client and help them move forward favorably.

Dedicated

We are committed to serving a diverse clientele, all the while protecting the interests and fulfilling the needs of clients.
WE GIVE OUR CLIENTS A VOICE
CLIENT TESTIMONIALS
Our team believes in forming close relationships with our clients and making sure they have a voice. Every client we work with is frequently updated about the status of their case in our efforts to do everything we can to help them reach the outcomes they deserve.
I would absolutely recommend this firm! - Gerilyn H.

It was a joy to work with him and the entire firm! - Nina F.

We were successful, despite the opposing party's contention. Thank you again to Garrison Kleuck and his entire team. - Jennifer B.

I appreciate all the hard work everyone demonstrated during my legal issue, first and foremost Garrison! - Jean M.

It feels good to have you on our side. - Kevin