What are Your Rights as a Grandparent in California?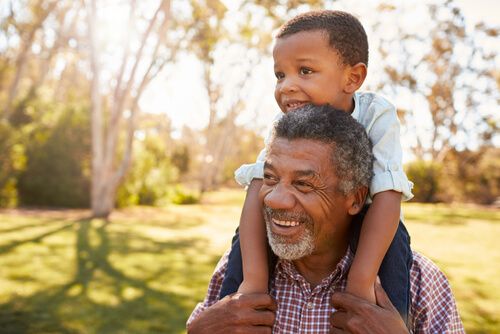 When it comes to family law, grandparents have certain rights in the state of California. These rights are outlined in California Family Code sections 3100-3105.
Filing for Grandparent Visitation in California
If you are a grandparent and wish the court to order visitation with a grandchild, you can file a petition in court if you cannot reach an agreement with the child's parent(s) outside of court. If there is an existing family law case filed between the child's parents, a grandparent can file for visitation rights under one of those cases. If there is no open case, a grandparent may file a new petition from scratch.
If your grandchild's parents are still married, you will not be able to file for visitation rights. However, there are some exceptions:
The grandchild has been adopted by a stepparent
The child does not live with either of his or her parents
One of the parents joins the grandparent's petition for visitation rights
The grandchild's parents are living separately
One of the grandchild's parent's whereabouts are unknown (and have been for at least one month)
California courts are directed to make decisions based on a balance between the authority of the parents to make decisions about their children and the best interests of the child.
When Can a Grandparent Get Custody of a Grandchild?
In some cases, it may be in the best interests of a child to be placed with his or her grandparent. Circumstances warranting custody of a grandchild by a grandparent include:
A parent's mental illness
Alcohol or drug abuse in the child's home
Both parents are deemed unfit to care for the child
One parent is deemed unfit and the other parent cannot or will not take the child
Both parents consent to giving the grandparent custody
If other family members want the child, the grandparent may not get custody. The court will consider numerous factors when making a custody decision, considering above all the needs of the child and which arrangement will benefit them the most.
Contact a San Diego Family Law Attorney for Expert Guidance
A qualified lawyer can offer you advice and guidance on these matters. If you are a grandparent seeking visitation or custody rights in San Diego, please contact the Law & Mediation Firm of Klueck & Hoppes, APC for experienced help. During your initial consultation, we can discuss your unique set of circumstances, the laws surrounding your case, and the options that are available to you.
Call our San Diego child custody lawyers at (619) 577-4900 to request your case review today.
Posted By
Law & Mediation Firm of Klueck & Hoppes, APC
Categories: