Family Law San Diego is honored to have Attorney Koryn Sheppard as a member of our team. Koryn has been practicing family law for over seven years, during which time she has established herself as an effective, trustworthy, and highly reputable advocate. Compassionate and caring, yet fierce and tenacious in the courtroom, Koryn is a talented litigator with a genuine desire to see her clients succeed. She handles all types of family law cases, including divorce, military divorce, child custody, and more.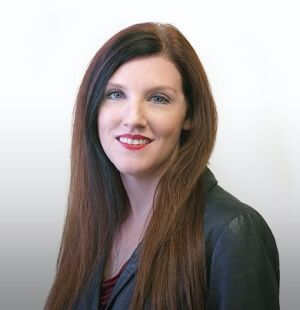 Koryn earned her Juris Doctorate from California Western School of Law, where she received awards for achievement in Advanced Criminal Justice, California Sentencing, and Criminal Law. She also holds a Bachelor's degree from UCLA. She now dedicates her practice to helping families achieve favorable resolutions in divorce and other related matters. She excels at crafting legal strategies aimed at protecting the rights and dignity of her clients no matter what they are facing.
While Koryn is willing to take a case to court if it means a better outcome for her client, she understands and appreciates the fact that in many cases, it is better to avoid a court battle when possible and resolve the case cooperatively. Koryn guides her practice with the words of Sun Tzu: "The greatest victory is that which requires no battle." Her reputation among her clients and fellow attorneys has led to her selection as one of San Diego's Top Family Law Attorneys for 2013.
Koryn is a big believer in the importance of giving back to her community. Outside of her law practice, she has volunteered her time to both the San Diego Law Library and the Family Court Facilitator's Office.
To get in touch with Koryn Sheppard or another attorney at Family Law San Diego, please call our office at (619) 577-4900.